Below is a selection of Exhibitions, Concerts and Talks we have held at Bishop Street over recent years:-
ZIMBABWE ASSOCIATION '12 years' touring exhibition: From August 4th to 15th 2015 we were pleased to host an exhibition featuring the stories of Zimbabwean asylum seekers in Britain.
'12 years' - The story of Zimbabwean asylum seekers in the UK from 2001 to 2013
is produced by the Zimbawean Association, touring Leicester, Brighton, Birmingham, Manchester.
During JULY and AUGUST 2015 there is a series of exhibition panels from Leicester Museums Service, as part of the travelling exhibition, 'Leicester at War', recalling events of 1915 during World War One.
SEEING RICHARD...
How Leicester saw Richard III and how we see the Leicester he knew. We put on an Exhibition and three Talks in the Chapel, to mark the re-interment of Richard III.
The Exhibition, Saturday March 21st to 28th, Richard III's Leicester: photographs of late-medieval Leicester locations accompanied by 'John Wesley's Leicester'. Now also available online.
Talks in the Chapel One-hour early evening talks by Richard Gill (local historian) and Miriam Stevenson (medieval art historian) on some of the less considered aspects of Richard III's life and times,
— Tue March 24th, 6.15-7.15pm: The Royal Image: How kings were portrayed in late Medieval England, placing the now famous portraits of Richard III in the context of their times.
— Wed March 25th, 6.15-7.15pm: Richard III's Leicester, and Pageantry and Procession in late Medieval Leicester.
— Thur March 26th, 6.15-7.15pm: RICHARD III, Man of Prayer: Richard's personal devotional and religious practices and experience; and Leicester and Richard III: how Leicester has remembered Richard III's burial and his connections with the town over the centuries.
Near Neighbours - Faithful Friends: Photography Exhibition: Wed Jan 28th 2015 – Tues 16th Feb 2015. Near Neighbours is a programme which works with local faith communities and small organisations to bring people of different faiths together – turning neighbours into friends. To celebrate their first year of work in Birmingham, Near Neighbours produced this exhibition of friendships featuring photographs of people who have become friends through the programme.

Charlotte Carpenter's Tea Party 28/11/14
Concert arranged by the Crumblin' Cookie, Leicester,
and held at Bishop Street Methodist Church
After two years of hosting her Tea Party at The Cookie, Charlotte is headlining her biggest show yet, with a super special show at Bishop Street Church. Friday 28th November CHARLOTTE CARPENTER + Guests to be announced. £7 Advance from http://thecookie.gigantic.com/venue/leicester/the-cookie-jar | 8pm | 14+
CREATIVE CHURCH EXHIBITION
3rd – 24th SEPTEMBER 2014
a celebration of colourful and creative banner making and other art forms used within Churches. Open during Cafe times: 10.00am to 4.00pm
Exploring Contemplative Photography. Meeting in the Café twice-monthly, 6.15-7.15 on the 2nd and 4th Thursdays of each month. All you need is an interest in using your camera creatively, an openness to share some of your images and to engage with images taken by others. Bring your camera (camera phones / compacts / DSLRs all welcome). To sign up on the 'meetup' site that links to this, visit: www.meetup.com/Leicester-Contemplative-Photography
---
Girls Brigade 100: An exhibition of memorabilia from 100 years of the Girls Brigade in Leicester
Saturday May 23rd to Friday May 30th 2014. (Open Bank Holiday Monday!)
EXHIBITION: 'Journeys', – a Holocaust Memorial Art Exhibition by children and young people from Leicester Schools. Formally opened on Jan 14th by Councillor Mustafa Kamal, Lord Mayor of Leicester, this exhibition displays work by Children from year 4 up to sixth-formers, as they considered themes and responses to the Holocaust. The exhibition will run until Jan 25th.
see also: www.artatthechapel.com
'Journeys' an Exhibition for Holocaust Memorial Day (HMD) by children and young people from Leicester Schools. Following our wxhinition the Artwork will be used elsewhere in Leicester and back in the schools for Holocaust Memorial Day, Monday January 27th. The Leicester HMD Committee have organised the exhibition in conjunction with the Schools Development Support Agency (SDSA) , Leicester Council of Faiths and Ruth Joy, our Art and Spirituality worker.
The young people, from junior schools up to sixth-forms, were invited to interpret the Holocaust theme through the title 'Journeys', which is this year's theme for the HMD Trust nationally. Tony Nelson, Chair of the Leicester HMD Committee said: "We wanted to give Leicester children and young people an opportunity to think about the Journeys we all take in our lives and how they think about war, hatred and exclusion. We hope that the art exhibition will give young people of different ages an insight into understanding these issues and will help prompt discussions around the theme."
Juliet Martin from SDSA explains,"We're fortunate here in the UK; we are not at risk of genocide. However, discrimination has not ended, nor has the use of the language of hatred or exclusion. There is still much to do to create a safer future and HMD is an opportunity to continue this process.€"
The Exhibition is open during our Chapel Café opening times, 10.00-4.00 Monday to Friday, and 10.00-3.00 on Saturdays, in Town Hall Square, Leicester, LE1 6AF.Â
www.artatthechapel.com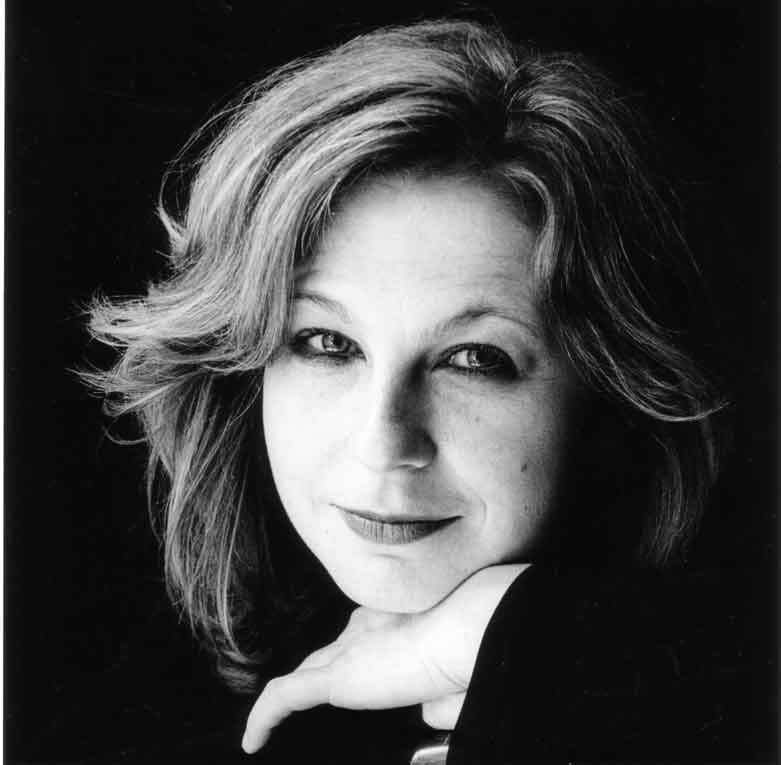 Sat 14th December 2013
Piano Recital:
Jill Crossland (piano)
(www.jillcrossland.com)
"Magnetic, delightful", Penguin guide to CDs.
"Well deserves her enviable reputation as a Bach pianist",
BBC Music Magazine.
Programme to include
Bach Parita No.2
Bach Selection from the Well-tempered clavier
Mozart Fantasy in D Minor (K397),
Mozart Rondos K485, K511
7.30pm. Admission FREE, retiring collection. (Preview of a recital to be performed at The Sage, Gatehead)
---
Lorna James, Soprano Soloist,
as part of a national tour, will be
in concert at Bishop Street on
Saturday July 6th 1013:
'Over the pond and back'
with Tom Henderson, piano.
Pieces by composers from Elgar to Bernstein, including Copland's Twelve Poems of Emily Dickinson, Britten's Four Cabaret Songs and a new song cycle of Elizabeth Barrett Browning sonnets.
7.30pm. Tickets - £10 (£8 concessions).
Lorna will be touring to 9 different locations - the schedule is as follows (all performances 7.30pm unless otherwise stated):

University of Warwick - 16th May (1.10pm)
Leeds - 14th June
Coventry - 15th June
Manchester - 23rd June (2pm)
Leicester - 6th July
Lapworth (Solihull) - 13th July
Ledbury (Herefordshire) - 27th July (8pm)
London - 2nd August
Abingdon (Oxfordshire) - 3rd August

All details are available from http://www.lornajames.com - where you can also buy tickets.

---
Leicester Theatre Group presented
LES MISÉRABLES
Schools Edition
in The Chapel, 7.30pm, running for four nights
Wed March 20th
Thur March 21st
Fri March 22nd
Sat March 23rd
Set against the backdrop of 19th-century France, the musical tells an enthralling story of broken dreams, sacrifice and redemption — a timeless testament to the survival of the human spirit.
---
TALKS AT THE CHAPEL

Pageantry of Richard III's Leicester:
Processions, piety and play.

Thursday 28th February 2013, 6.00-7.00pm in the Church.

An illustrated talk on elements of public spectacle associated with the civic and religious life of Leicester in 1485, by Richard Gill and Miriam Stevenson.
LATE AUGUST EXHIBITION 2012- Mon 20th – Tue 28th
Steve Hammond-Evens, our artist in residence, presents
HAM AND EGGS ON PAPER AND CANVAS
to be open daily during café opening times. (nb but not open Sunday 26th or Bank Holiday Monday 27th)
EMMA PRICE ART EXHIBITION.
'I'm influenced by modern painters such as David Hockney, particularly his portraits' says 19 year-old Emma Price whose portraits and life studies are on show at Art at The Chapel in Town Hall Square, Leicester until Saturday 11 August. Many of the paintings were produced during the Art Foundation year which Emma has just completed at Leicester College. In September she will be continuing her studies when she starts a BA in Painting at Edinburgh University.
Steve Hammond-Evans, artist in residence at Art at The Chapel, says "Emma is a talented young artist. Her work shows subtle use of colour and grand scale. The paintings only just fit onto our massive display screens - the subjects look at you with power and mischief." The exhibition runs from 10 am to 3 pm from 4th to 11th August at Bishop Street Methodist Church where visitors can also enjoy refreshments at The Chapel Cafe.
Summer Concert at Bishop Street Methodist Church,
Saturday June 30th 2012, 7.30pm
Shakespeare in Song: with Coro Nostro Chamber Choir. A lively mix of Shakespeare song settings from different eras and music from a variety of composers, contemporary to the bard. We will be joined by Yvonne Bloor - hugely talented local classical guitarist. This was a very lovely summer evening concert of Choral and guitar music including works by Dowland, Sermisy and Monteverdi.

Leicester Heritage Fair. Leicester Civic Society, with Leicestershire Industrial History Society and the Friends of Jewry Wall Museum, plus a range of other local societies held their annual Heritage Fair at Bishop Street Methodist Church, on Saturday June 9th 2012, 10.00 to 4.00.

SPRING 2012: Lent series: Discipleship. Sunday Services and midweek study groups during April.

Summer of 2011: We took part in activities linked to BIBLEFRESH - see www.biblefresh.com

2011 was the 400th anniversary since the publication of the King James Version of the Bible and gave us an opportunity to focus the Church's attention on the Word of God.

Biblefresh is a movement of churches, organisations, colleges and festivals which has a vision to reignite and re-enthuse the church in its passion for the Bible. For many in our churches the Bible is in danger of feeling tedious and toxic rather than treasured, trusted and true. The aim of the Biblefresh initiative is to encourage a greater confidence and passion for Scripture across the Church.

Our events.
Sunday Mornings in August: Refresh your use of the Bible: a series of worship and learning. 10.45-12.00 each Sunday (see below)
Gospel Meal: Thursday August 25th, 7-9pm at a city centre restaurant: Enjoy a meal together while we read the entire text of a Gospel. Look out for more details.
Your Bible: Be photographed with a Bible significant to you.
Our Bible: Help write out a Gospel by hand.
Our Gospel Meal was a fabulous evening at Bar Roma, Halford Street. 17 of us enjoyed a feast of Italian cooking, and a wide range of readers and translations took us through Mark's Gospel in around 2 hrs.
BIBLEFRESH : YOUR BIBLE. Do you have a copy of the Bible which is special to you? Perhaps it has been in your family for generations or belonged to a loved one or someone who encouraged you in your faith? Perhaps you were given it at a special time in your life - a christening, a marriage or when you began work? Perhaps it is in your mother tongue? Perhaps it marks a time in your life when you made a personal commitment to follow Christ or study the Bible more. A photographic exhibition of people holding their cherished Bibles was on display during September 2011. We wanted people to see and learn how the Bible is not just another book but has a unique place in our lives.
BIBLEFRESH : OUR BIBLE. During our celebration of Biblefresh we made our own Bishop Street hand-written copy of the Gospel of John. The Sunday School began the copying and there were lots of opportunities - particularly on Sundays and at Open Church - for church members, friends and members of the public to copy out verses and record their reflections. By writing the Gospel by hand, we join the line of faithful scribes who recorded and preserved the record of Jesus's life. We also slow down to focus on the words and their meaning for us today.